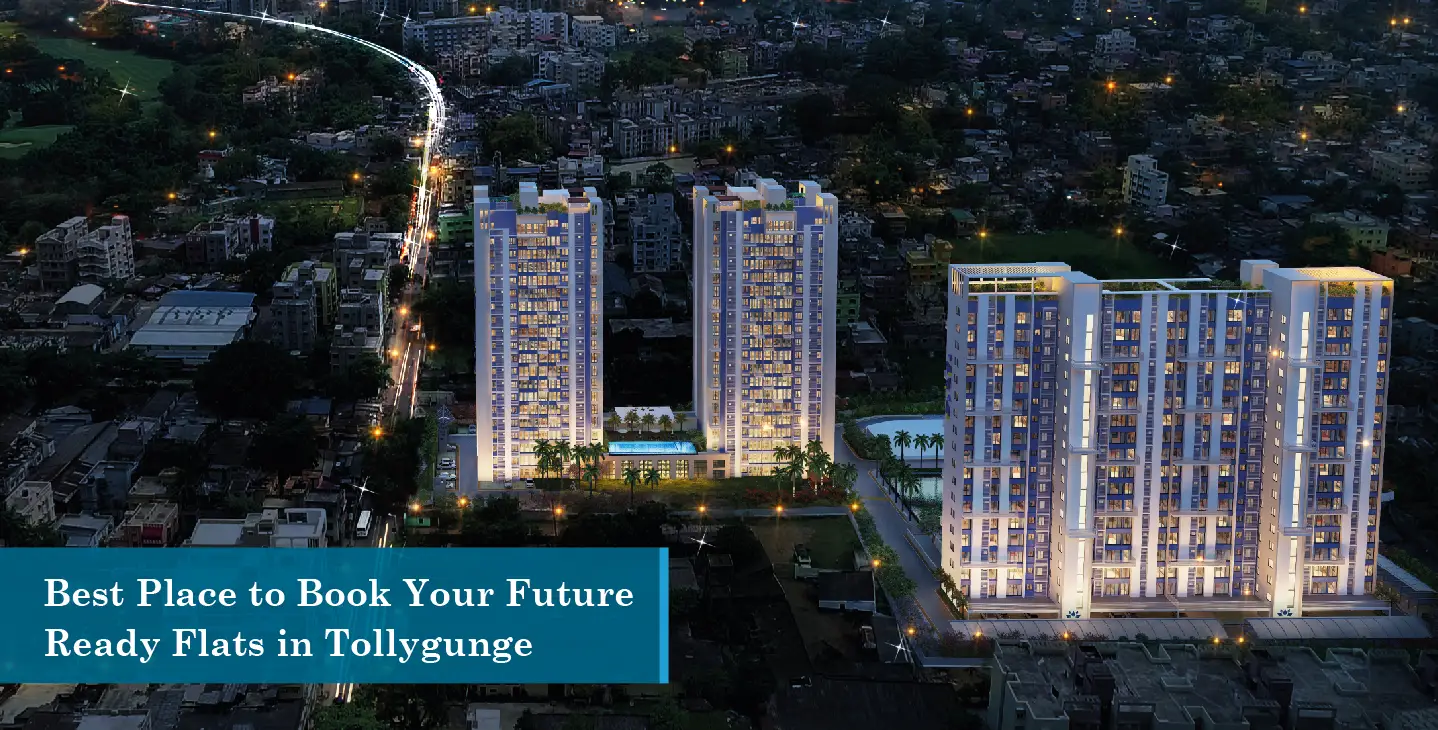 Best Place to Book Your Future Ready Flats in Tollygunge
What if we say now you can hobnob with royalty at a new residential project in South Kolkata within your budget, will you believe us? What if we say now you'll get access to ultra-luxurious living spaces for a majestic lifestyle in the heart of the city without burning your pocket, does it sound incredible? As much as these might sound unbelievable, Sugam Homes has taken a step to actualize these features through their new residential project in Tollygunge, Morya, Kolkata. If you are looking for posh features in your new home to experience a luxurious lifestyle, Morya by Sugam Homes is your ultimate destination.
Luxuriate Amidst Royal Features at Morya, Kolkata
With Morya, Kolkata, Sugam Homes is treading a path which they have never attempted before and gladly, it looks like a huge success. The project is inspired by the royal bird Peacock, thereby bringing you the finest features clubbed under one roof. An architectural spectacle in itself, here's what you'll get at this residential project.
A Fine Living Space Complemented by Finest Features
Come home to Morya, Kolkata and fall in love with the apartments embracing a welcoming vibe. These future-ready flats in Tollygunge look outstanding with elegance infused every nook and cranny. The quality specifications like the new age fixtures and classy fittings add a distinctive personality in every room, thereby enabling to create different shades of memories. Choose from 3/4 BHK future-ready flats in Tollygunge with a smart layout that will ensure you a comfortable lifestyle each day. Additionally, these are Vastu compliant, AC apartments overlooking the lust green Tolly Club Golf Course to treat you with a calming view from your balcony.
A Fine Clubhouse Complemented by Fine Facilities
Discover the ultra-modern clubhouse with excellent facilities and other community amenities at Morya, Kolkata. Explore the wide range of features and enjoy each day with facilities like:
Library
Indoor games room
Gym & Spa
Luxurious Swimming Pool
Banquet Hall
Jogging Track
Mini Theatre
Pleasant Walkway
Swimming pool
Exercising & Yoga space
Cafeteria
A Fine Project with a Fine Layout
At Morya- the new residential project in South Kolkata, familiarise with a soothing environment unlike anywhere else. It is an IGBC certified project with 80% open space complemented by a lush green landscaped garden and natural water body. Now jog, walk or simply indulge in a relaxing evening stroll amidst nature to stay fit.
A Location Just Like Your Dream Location
With flats in Tollygunge, travel to any part of the city with ease as the project is well connected by different modes of transportation like buses, railways, metro links, cabs, autos, etc. It is also close to a range of commercial facilities, thereby making it the most coveted address in South Kolkata.
Are you still looking for a luxury residential project in South Kolkata? Then Morya, Kolkata, by Sugam Homes is your ultimate destination. Defined by style, luxury, comfort and convenience, become a part of the world that will take your living standards up a notch without exceeding your set budget.