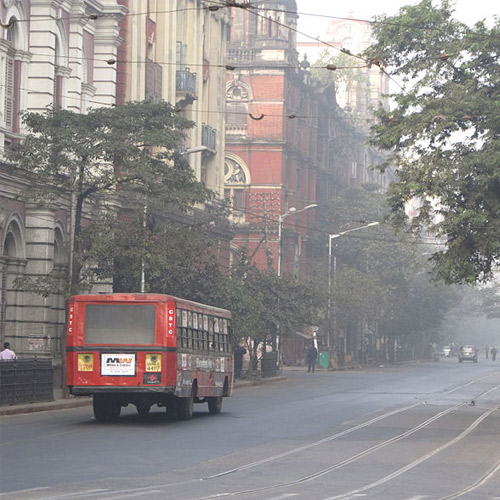 Decoding the Lifestyle of South Kolkata
Kolkata the sprawling metropolis, flanked by the River Hooghly, offers a legacy that is proudly carried by its 14 million residents. It is eastern India first city to retain the status of being a financial and commercial hub, inspite of several hurdles in the past century. A nucleus for the 19th and 20th century Renaissance, Kolkata also hosts an ethnically diverse culture and population. As the city increases its boundaries on all peripheries, the distinctive culture that defines Kolkata still resides in its old neighborhoods. One of the most prominent part of being a Bengaliare the cozy neighborhoods around South Kolkata.
Mapping South Kolkata
South Kolkata had been the focus of infrastructural development after India gained independence in 1947 and today includes several upscale neighborhoods like Tollygunge (the art and entertainment center of West Bengal), Gariahat, Kalighat (the religious center for the state), Jadavpur (the educational center for Eastern India), New Alipore (the governance center for the state), Naktala, Dhakuria, Picnic Garden (upscale residential neighborhood), Bhowanipore, Lansdowne, Ballygunge, Golf Green, Lake Gardens, Kasba, Santoshpur and Topsia. On the immediate outskirts of South Kolkata boundaries lie important centers like Khidirpur, Garden Reach, Maheshtala, Taratala, Sarsuna, Garia, Ranikuthi, Bansdroni and Budge-budge.
The growth of social infrastructure in South Kolkata
Both urban and social infrastructure growth has been pivotal to unleashing the economic potential of South Kolkata. Besides projects like hosing for the poor, social infrastructure in this part of Kolkata has been contributed to inclusive growth. Urbanization has been on the rise and has been accompanied by the rise in the number of healthcare centers, educational centers, commercial centers and IT infrastructure. The growing avenues with residential projects in Garia have also been pivotal to fulfilling the requirements of both the residents and migrants in South Kolkata.
Getting in and across South Kolkata
South Kolkata is well connected to central regions of the city like Sealdah, Dharmatala and Howrah. Public Transport, inclusive of buses, taxis and auto rickshaws, makes it an easily accessible region. Metro line development is underway and in another couple of years will make communication easier. Buses in South Kolkata offer the most extensive and cheapest coverage while metro rails, the fastest.
South Kolkata is a popular among all residents of the city for its green neighborhoods, ancient temples, gardens, the oldest golf club, hospitals and several top tier educational institutions. Lastly, you also get a range of options for leisure and splurge, ranging for high flung aventues like the Hotel Taj Bengal to the choices of the middle class like Oh! Calcutta and Bhajahari Manna!
South Kolkata is for everyone!