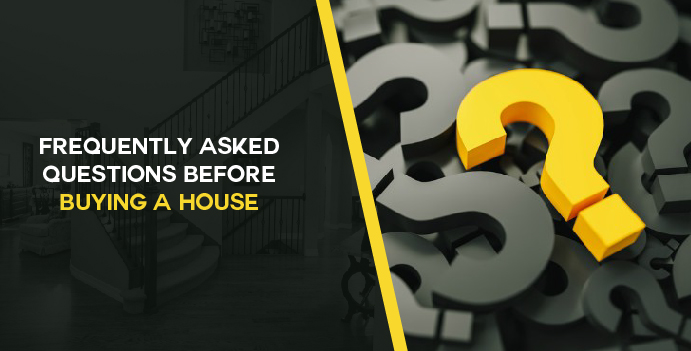 Frequently Asked Questions While Buying a Home
You have finally decided that the time has come to buy your dream home. Congratulations! But are you overwhelmed by the process and unsure where to begin?
Buying ones own house is a big step. For most, its going to be the biggest investment decision of their life. Therefore, it demands a lot of effort and can be tedious for first-time home buyers. To simplify the process for you,here are the answers to some basic questions that you may have about the home-buying procedure.
How soon can I move into my newhome?
Theres no universal answer to this. The process of purchasing a home can vary significantly from case to case or from city to city. If you have chosen a flat in a completed project, you should be able to move in as soon as all the paperwork and legalities are completed. If youre buying a flat thats under construction, as long as its from a trusted builder, you can be rest assured that the deadline will be met.
How can I know ifthe builderis credible and trustworthy?
Homebuyers often fall prey tofly-by-night builders. But considering thehuge investment, you need toconduct intensive research on the developer before you putdown your money. SugamHomes, for example, enjoys a glorious legacy in the real estate market. With experience spanningthree decades,it has successfully completed 20 projects, developing 8 million square feet with world-class amenities.By buildinghomes for 5000happy residents, Sugam embodiesa long-standing relationship of trust and satisfaction. So, if you are looking for a 3bhk or 4bhk flat in Kolkata, Sugam Habitat, a housing complex in EM Bypass Kolkata can be an ideal pick.
What kind of credit score do I need to get a homeloan?
There is no standard credit score; different banks could have different minimum cut-offs while sanctioning a home loan. In general, 700 and above is considered a good score. However, a credit score closer to 900 will make you an excellent candidate for a home loan.
How muchmoney do I needto makea down payment?
When it comes to housing loans, you can borrow up to 80% of the property value from a bank or NBFC. The remaining 20% has to be raised on your own. This will be your down payment. In a metro city like Kolkata, the price of a new 3BHK apartment in a prime location starts from Rs 85 lakh. So, for a property with a price tag of Rs 85 lakh, you can avail of a maximum loan of Rs 68 lakh, which means you will need to pay Rs 17 lakh (20% of 85 lakh) as a down payment. Considering you might need another Rs 6 lakh approx.. for miscellaneous expenses (property tax, registration cost, etc.) you will have to raise Rs 19 lakh.
Should I sell my current home (if any) before buying a new one?
It may seem like selling your current house before buying a new one is a good strategy as it will be easier to get a new mortgage and you will know exactly how much money you have to spend. But before you make this decision, it is important to understand the current real estate market and future trends. In a buyers market, theres a downward pressure on prices; in such cases, it might be a good idea to sell your current house before buying a new one.
What should I doif my offer is rejected?
The last thing you would want is for your property negotiations to fall through, but this could happen when theres a limited supply. Heres what you could do if your offer is rejected and you are unwilling to move on: (a) Re-evaluate your bid and keep the negotiations going by making a new offer, or (b) Seek a real estate agents expert opinion to find out why your offer was rejected and if you could do something differently or improve your offer and come to an agreement with the seller.
Buying a home involves meticulous research and at times, can get too overwhelming. But at Sugam Homes, we strive to make the journey easy and peaceful for you. And when it comes to home financing, you can purchase a flat from our upcoming properties like Sugam Habitat on EMI. A housing complex in EM Bypass Kolkata, Sugam Habitat has a wide variety of amenities that you and your family can enjoy.