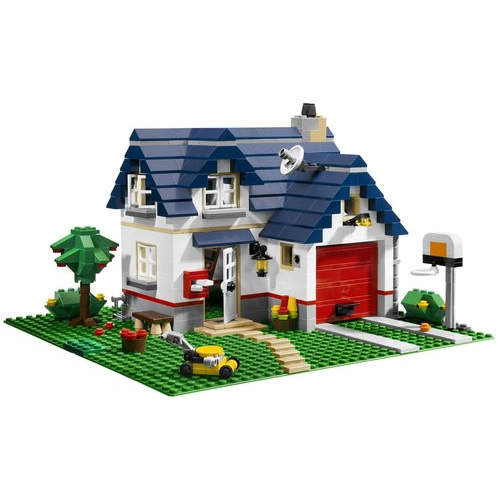 Government's Top Urban Housing Scheme
There hardly exists a person who has never dreamt of building his own home. From saving money bit by bit to running to different banks for home loans- life has always been a little harsh on most. Add to it the humongous home loan interest that one has to pay, in order to buy or build a new house, which is sure to burn a hole through the pocket! However, not any longer!
The Pradhan Mantri Awas Yojna or the Housing for All scheme is the most important government initiative, taken by our Prime Minister Narendra Modi. In aid to the housing dreams of the urban poor, under this scheme, 305 cities have been recognised by the government for the construction of affordable homes for the Economically Weaker Sections (EWS) and Low Income Groups (LIG). Launched in June 2015, this scheme which plans to provide a home for all by 2022, has four primary components
>Affordable Housing through Credit Linked Subsidy
>Affordable Housing through Partnership with Private and Public Sectors
>In-situ Slum Redevelopment with Private Sector Participation using Land as Resource
>Beneficiary led House Construction/Enhancement
Under the guidelines of this scheme, the property must be owned by a female, either individually or jointly with a male, the maximum age of the beneficiary has to be seventy, the maximum annual income must be less than 3 lakhs for EWS and less than 6 lakhs for LIG and the beneficiary should not own another property in her, or any other family members name. While allocating ground floor apartments to beneficiaries, differently-abled people and senior citizens will get the first preference.
With a benefit of 6.5% interest subsidy, provided by the government on home loans for a period of 15 years on the construction of houses through eco-friendly methods, this scheme looks like a blessing for many. A drastic reduction in EMI rates also promises reduced pressure on beneficiaries during pay off time.
Did You Know?
The Employees Provident Fund Organisation (EPFO) has joined hands with the urban development ministry to launch its very own EPFO Housing Scheme. Under this scheme, 10 lakh homes will be constructed in the next two years for EPFO subscribers!