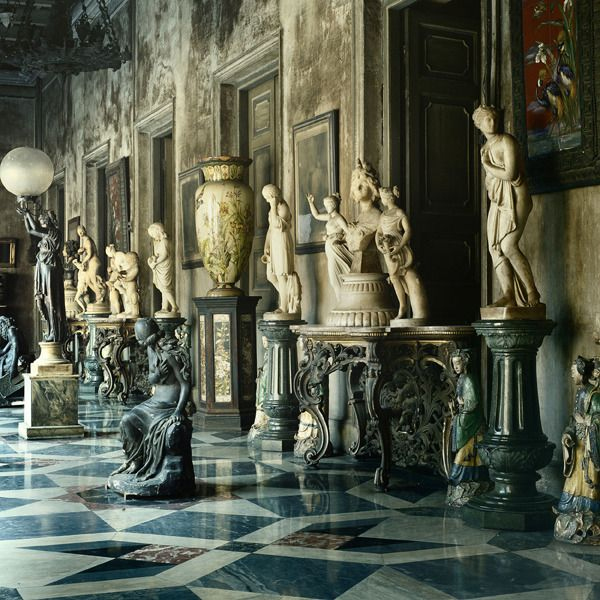 Marble Palace the Spirit of Passion Within Walls
Built in a French architectural style for Raja Rajendra Mullick in 1835, the Marble Palace is now one of the eminent museums of Kolkata. It still conserves the true essence for which it was initially built; to preserve the art works of Bengal culture. This nineteenth century mansion was build with white marble walls and floors and hence the name.
Located in Mukhtaram Babu Street, it was a result of the passion and art appreciation of Raja Rajendra Mullick who appointed a French architect to erect a place where he can preserve his vast collection of art. The most attracting part of this palace is the western sculpture and Victorian furniture collections. It also has a collection of paintings created by European and Indian artists. Moreover the house gives an extra treat with its decorations with large chandeliers, the ancient grand clocks, the floor to ceiling mirrors giving a majestic feeling and other vintage items. Among famous preservation there are famous paintings by Peter Paul Rubens, Sir Joshua Reynolds, Titan, Murillo and John Opie. The Raja can also be considered to be a believer of the Greek myths as there can be seen a statue of Leda and the Swan in the marble palace.
This marble palace having Corinthian pillars and having an acute influence of Chinese pavilion in the architecture serves as a vast contributor to art lovers quench. It is open to tourists but a permit must be issued by the West Bengal Tourism Bureau as it remains till date a residence place of the Raja's decedents.
Did You Know?
The final scene portrayed in the French Novel Le Vol Des Cigognes (Flight of the Storks) written in 1994 by the author Jean-Christophe Grang takes place in this Marble Palace.