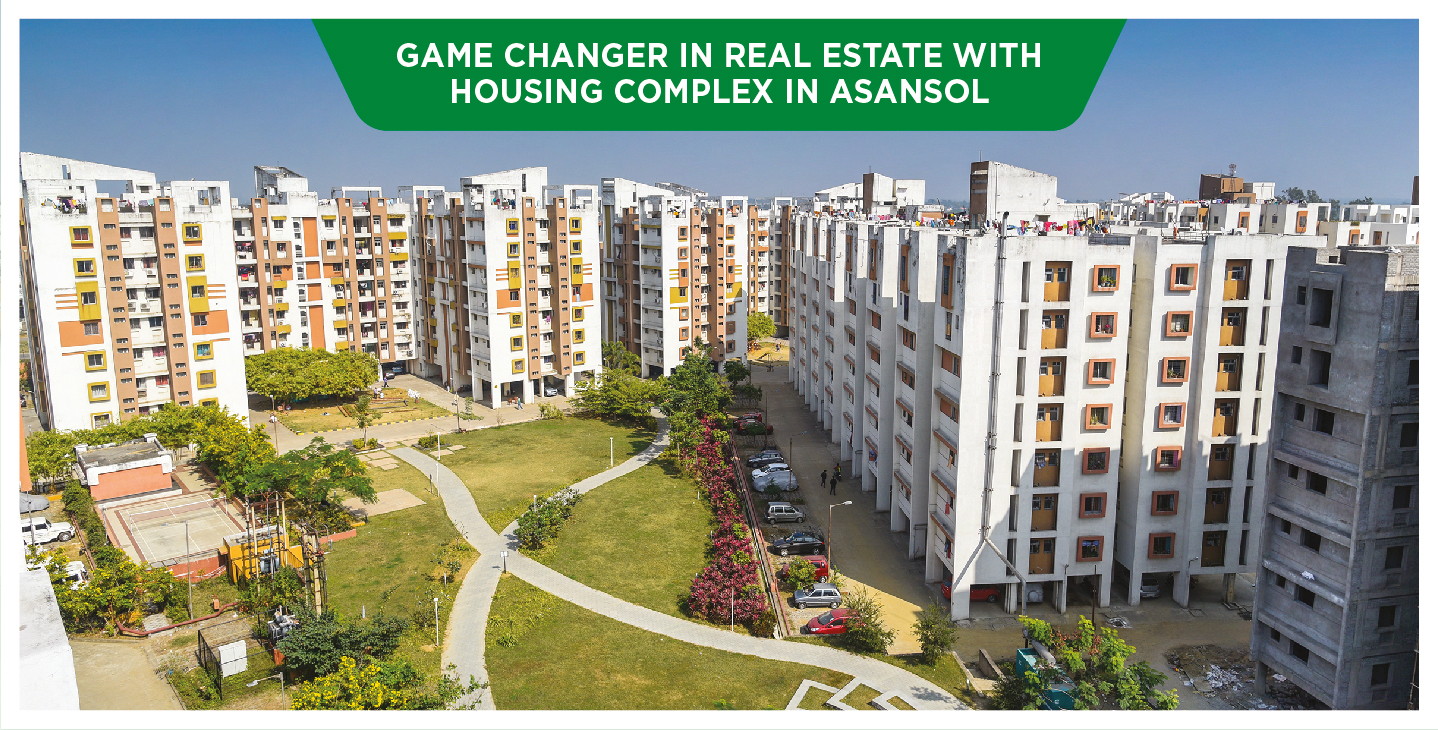 Game Changer in Real Estate with Housing Complex in Asansol
While most of us wish to stay in a metro city, homebuyers are also looking for flats in Asansol, Durgapur, Ranchi, and other such small towns to take a break from the cacophony of urban lifestyle.
Every now and then, you'll come across a property advertisement about a new residential project in Kolkata. To support the ever-increasing population in the city, developers following the government rules are making sure to provide the residents with a secured shelter for their lifetime. What's more? The cost-effective aspect of the city yet another reason for the rising population. With the city becoming more and more crowded with each passing day, residents of the city are considered to make an additional investment in the residential projects located in smaller, less polluted towns.
Understanding the trend and the requirement of the homebuyers, Sugam Homes has built a housing complex with flats in Asansol. Familiarise with Sugam Park, an award-winning project in Asansol at National Level. It is more than a simple housing complex, it is a town in itself outfitted with features defined by style, comfort and convenience. Here's what you need to know about the project that makes it a game-changer in the real estate sector.
What are the Features that Make Sugam Park an Award Winning Project?
How amazing would you feel upon learning that you are a part of a residential project that is one of the most popular ones in the town? Sugam Park is spread across 30 acres of land and is within the premises of the biggest planned zone in Asansol, Kalyanpur Satellite Township Project. An address of happiness to more than 2500+ families staying together, discover a world of best in class features clubbed under one roof.
Consisting of 2/3 BHK apartments in Asansol, embrace these luxury living spaces defined by an exquisite apartment layout, and high-end specifications. Perfectly crafted to foster modern lifestyle, Sugam Park is definitely the much-coveted address in Asansol.
Other Features Setting it Apart from the Rest
If you wish to invest in a project with excellent amenities and facilities, Sugam Park is your perfect address. From a grand clubhouse to other unique features, life at Sugam Park will be defined by recreation while leading a sound, community lifestyle. Enjoy your time at this affordable, gated community with features like:
Unparalleled Facilities
1 Lac sq Ft Central Lawn
30,000 Sq Ft Cricket Thematic Club House
Periodic Tournaments & Games in the Club
Regular Cultural Programme
Yearly Rock Concert Exclusively for Residents
24×7 Shuttle Bus Service
Jacuzzi
Bonus Facilities
Indoor Games Room
Multipurpose Court
AC Home Theatre
Central Landscape Garden
Table Tennis
Roof-Top Swimming Pool
Library
Gymnasium
Jogger's Track
Yoga/Meditation Room
Community Hall
24×7 Security
Project Connectivity
These apartments in Asansol are so strategically placed that they share a close distance with the major transport facilities. Be it the railway or bus stand, your travelling affair will be solved here. It is close to Asansol Bus Stand (2.3 km) and Railway Station (1.9 km) along with the NH2 which is approximately 700 meters from the project. Avail the exclusive shuttle bus service made for the residents as well. Apart from that, get access to commercial features such as:
Educational Institutions
Dhaka N.C. Lahiri School – 0 km
Asansol Engineering College – 4.2 km
Assembly of God Church School – 2 km
Entertainment Zones
Market Places
Reliance Market – 1.6 km
Asansol Market – 2.5 km
Health Care Centers
Hence, these are the features that make the project a game-changer in itself. Book your ideal home here to experience an urban lifestyle with superior features under one roof. Outfitted with in-house staff for the resident's backed by the superior quality of the apartments, become a part of Sugam Park where a new lifestyle awaits your presence.