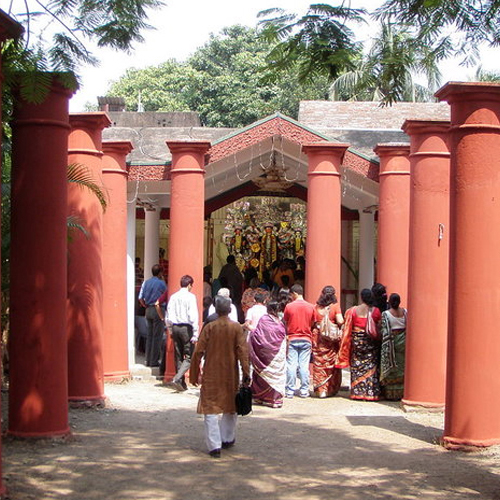 Sabarna Sanghrashala Cluster of Bygone Eras
In many of the information we sometimes come across the fact that Kolkata was taken in lease from the Sabarno Roy Choudhury Family. The oldest bonedi family of Kolkata Sabarna Roy Choudhury family has its own legends to tell. Established in 2005 the Sabarna Saghrashala is a museum that tells us both about this family and Kolkata. It was first started by the Sabarna Roy Choudhury Paribar Parishad to quench the need of scholars and students who researches about Kolkata and the family and also wants to dig deeper into the "bonedi" histories.
As it is the only family museum of Kolkata it portrays the culture within the walls of a bonedi family. Situated in Barisha, Kolkata, Sabarna Roy Choudhury house, this museum exhibits many rare documents, books and journals that can be dated back to the 18th and 19th Century historic times. It also exhibits documents regarding the judgement of Kolkata high court on the case of Kolkata's Birthday.
The house is built in much like the traditional structure of Kolkata houses with white bricks and hanging balconies and ofcourse the big thakurdalans. As the biggest attraction of this place is the Durga Puja the house in Barisha is divided in many sections. One that nestles in the center of red pillar is called the atchala bari while another adjacent house is called the mejo bari. One can label their visit to this place nostalgic.
Did You Know?
The Sabarna Roy Choudhury family started Durga Puja back in 1610 and since then they have continued the tradition and now "Durga Puja" is celebrated in their eight houses, six at Barisha and the seventh in Birati Bari and the eight being in the Nimta Pathan Bari.