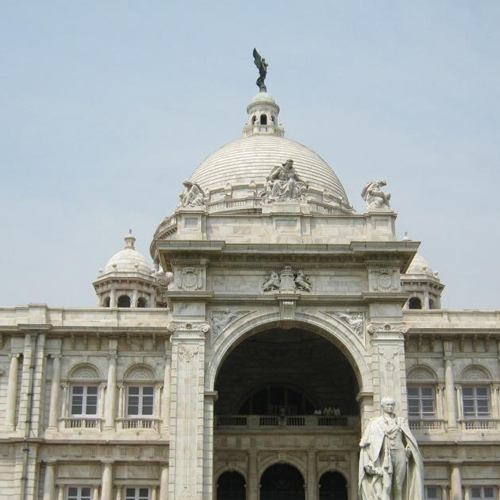 Victoria Memorial "White Beauty"
White Marble palaces, kingly grandeur and royal histories have always been a subject of fascination.And why not? Dont we all love to devour ourselves in ancient culture and stories of Royal families? The Victoria Memorial palace surrounded by the acres of green gardens has always been a great contributor to our culture and history and serves the purpose of spending our time within the walls of palatial culture. Built in the memory of Queen Victoria between 1906 to 1921, this palace is a home to not only sculpture and painting but also Mughal miniature and fine works of the then famous artists.
The architectural finesse was designed by Sir William Emerson in the Indo-Saracenic Revival style of architecture which is the blend of British, Mughal, Venetian, Egyptian, Deccani and Islamic elements. And naturally we can admire the result that stands tall in the centre of the majestic gardens designed by Sir David Prain and Lord Redesdale.
Regarded as one of the greatest museum of Kolkata, Victoria memorial is the home to 25 galleries which includes the royal gallery, the portrait gallery, the sculpture gallery, the arms and armory gallery and the new addition Calcutta Gallery. Apart from the galleries, Victoria Memorial library has a collection of very rare books dating back to the 19th Century and also manuscripts of Sir William Shakespeare. It is a treasure house inside a palace for art and culture. Victoria Memorial takes us on a ride to our history with pride.
Did You Know?
The Victoria memorial stands on 64 acres of lawns and gardens and has a striking resemblance with Taj Mahal. Also a light and sound show is held both in English and Bengali version telling the stories of Calcutta.