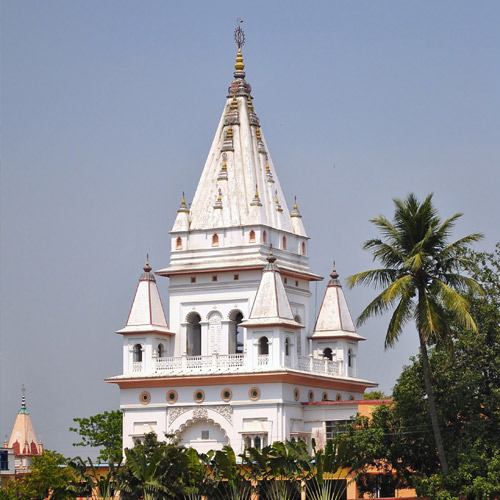 Life by The Ganges at Konnangar
A small and peaceful suburb on the banks of River Hooghly, Konnagar is a top pick for anyone looking to experience the warmth of Bengali culture minus the disadvantages that uncontrolled development brings. Just a few miles from Kolkata and easily accessible by road and rail networks, its a heaven if you are looking to get away from the noise and pollution of the metropolitan. It is not the least surprising why several reputed poets, authors and artists have settled down in Konnagar despite hailing from Kolkata.
A town known across the state for its love for music, culture and sweets; Konnagar offers a closer connect to nature and the culture of West Bengal. Its history dates back to the 15th century and it finds mention in both modern and ancient literature. This is a place that is reminiscent of the principles and believes of cultural and literary geniuses like Rishi Aurobindo and Kavi Guru Rabindranath Tagore.
Knowing the place
The ambiance of Konnagar is centered on the river and its arts. People from all over the country visit Konnagar round the year for its temples, festivals and fairs. Important establishments include the Konnagar Baromondir, a somber temple dedicated to Lord Shiva on the banks of the Hooghly River, the Raj, Rajeshwari Temple and the Shakuntala Kali Mandir. Locals spend most evening lazing around the ghats of the river and its a pretty laid back and peaceful environment around.
The rural cocoon of Konnagar is slowly making its way for nature inspired living and the advantages are many. Though not a financial hub like Kolkata, Konnagar has already developed a perfect infrastructure that integrates residential projects, education, sports, medical, entertainment and other facilities. Also, Kolkata is just across the river and would be a one and half hour drive! So you are never too far from anything.
Communication
The Konnagar Railway Station falls on the widely used Howrah Bardhaman line and local trains flock regularly to ferry passengers in between. Further, the Grand Trunk Road, Konnagar connects Kolkata and is a popular pick weather you are taking public transport or driving your own vehicle. The distance between Konnagar and Howrah Railway Station is about 20 kilometers and it would be a similar distance to the Kolkata International Airport.
Did you know?
The Bata Shoe Company was first established in Konnagar before it shifted to Batanagar. This was in 1931!
The Konnagar High School was established in the 19th century and had pupils like Sri Arobindos father and Sashi Bhusan Chaterjee, the famous Indian geographer.