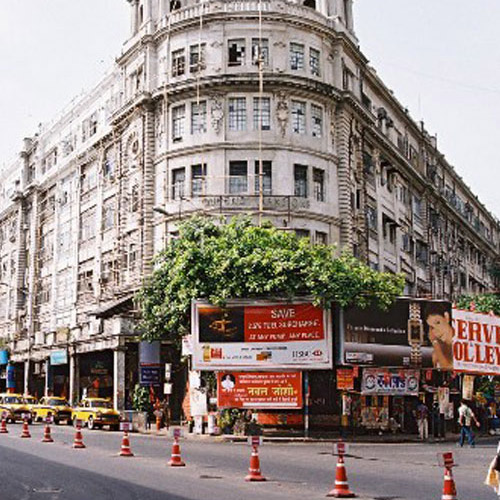 Park Street- A Night Walk
Park Street can figuratively be declared to be the heart of the city. With its easy going, happy-go-lucky feel, the vibrant party atmosphere and the host of restaurants lined up on the sides- Park Street is resplendent in the revelry that every Kolkatan wants to indulge in.
Park Street, officially known as the Mother Teresa Sarani and earlier as the Burial Ground Road, was laid out through what was once a deer park that belonged to Sir Elijah Impey, Chief Justice of the Supreme Court in Calcutta. In the 60s, the nightlife culture of Calcutta slowly began to take form and several clubs and restaurants were built in the area for the entertainment of the rich and the sophisticated. Gradually, the Park Street became the most happening place with its late night party scenes.
In 1967, The Park Hotel chain inaugurated its first grand hotel, The Park, with 150 rooms, on one end of the fashionable Park Street. Soon, other renowned hotels began sprouting up. By the 70s and 80s, many noted musicians and live bands began to play at popular night spots, such as the Trinca's, Blue Fox, Mocambo and Moulin Rouge. Park Street became "The Street that Never Sleeps".
Park Street also saw the emergence of several important buildings of erstwhile Calcutta. To name a few, these included the Asiatic Society, South Park Street Cemetery, St.Xaviers Collegiate School and a Seventh Day Adventist Church.
Perhaps the most important time of the year for Park Street is during Christmas. Till date, the Samaritans of the city maintain the British culture of lighting up the entire street with lights to celebrate the festival. If there is one place where the mind can be relaxed, it is indeed here in the party hub of the town- the Park Street.
Did You Know?
All the burials in the South Park Street Cemetery, took place only after the dark. The tradition was to carry the coffin of the deceased on the shoulders in a procession that walked down the Park Street, with lighted torches to show the way.