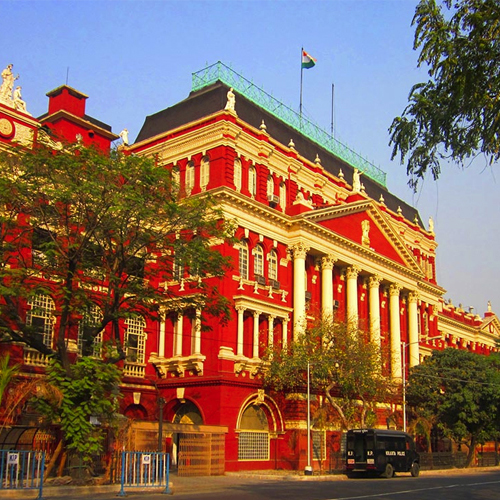 Writer's Building – Writer Story
Standing tall in the BBD Bagh area (Dalhousie Square) and covering the entire stretch of the water body, the Lal Dighi, a stately structure serves as the secretariat building of the State Government of West Bengal. This is the Writers Building.
During the British rule, due to the increasing need for a building to carry out the various administrative paper works, the idea of constructing the first three storeyed building in erstwhile Calcutta, was conceived by Governor Warren Hastings. Clerks of the East India Company (EIC) began to reside in this building which was designed by Thomas Lyon, in 1777.
What began as a resident for writers, deriving the name of Writers Building for itself, later became a major trading post for the British invaders. After Calcutta became the capital of British India, in the 19th Century, the Writers Building began to serve the secretariat of Bengal.
The beautiful building with its Greco-Roman architecture, contained a portico in the central bay and had several marvellous statues sculpted by William Fredric Woodington (in 1883), lining the terrace. The simplistic structure had 19 residential quarters, each with three sets of windows.
In 1800, to accommodate the Fort William College and the Government Engineering College within its premises, a 128ft long veranda was added. This was supported on majestic columns that were constructed and added to the first and second floors of the building, along with new teaching rooms, an exam hall, a library and a hostel accommodation for thirty two students.
When the British Raj took over, a French Renaissance-styled makeover was given to the building, to make it more ornate and almost palatial in terms of its architecture. Eventually, 15 new interconnected blocks were added, along with an iron staircase.
A witness to everything from flourishing trade to revolutions, murders to merrymaking, slavery to freedom, the Writers occupies a special importance in every Kolkattans heart!
Did You Know?
Out of the several statues that glorify the look and feel of the building, the most notable are the four clusters of Greek Gods that are termed as Justice, Commerce, Science and Agriculture. Each of these clusters has an Indian and European practitioner, on either side of the Greek God.