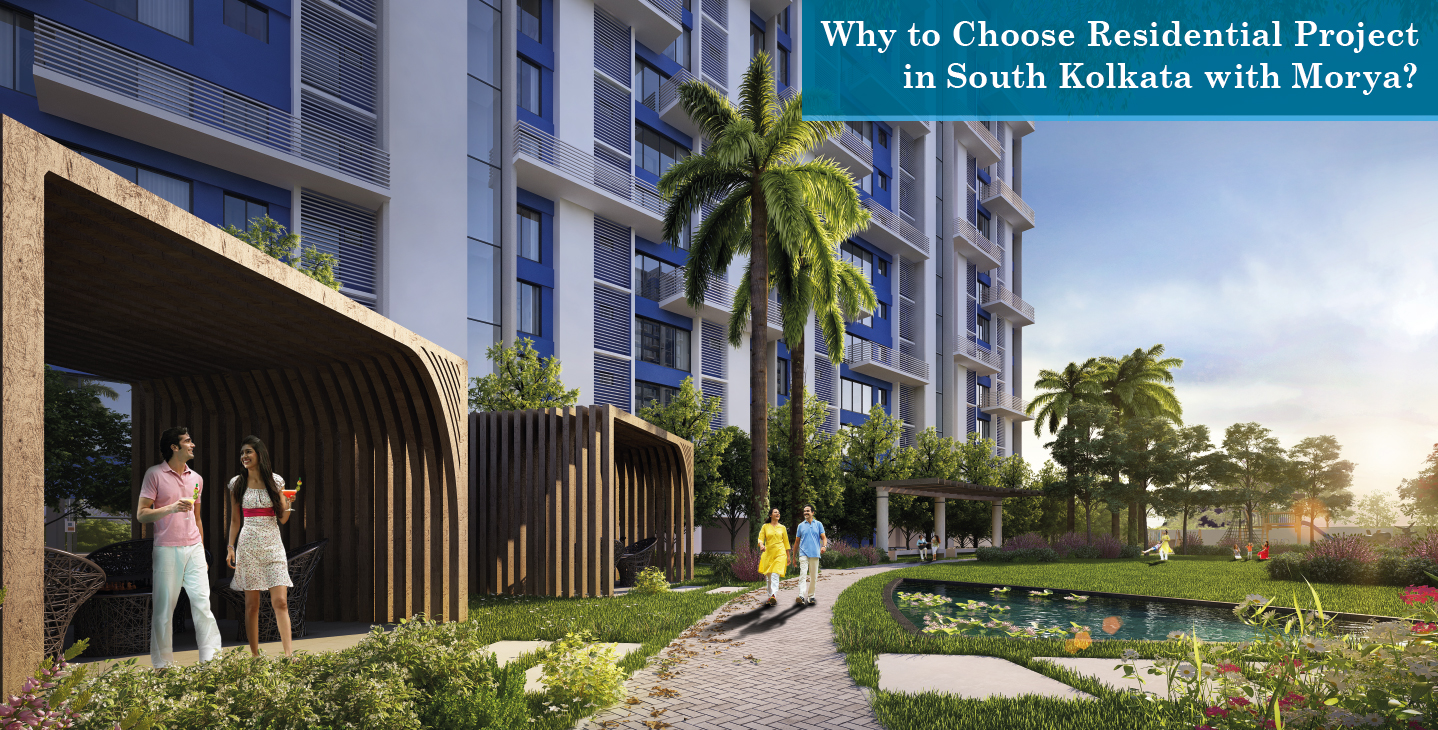 Why to Choose Residential Project in South Kolkata with Morya?
Morya, Kolkata is gaining popularity among the homebuyers with each passing day. A residential project by Sugam Homes, get access to future-ready flats in Tollygunge with this project in Kolkata. However, if you are still unaware of the project, it's about time to explore the same to lead a lifestyle redefining luxury.
Sugam Homes is one of the most popular developers in Kolkata redefining the city's skyline through their exquisite work. This time, they have taken the challenge to push their limit with the aim to provide us with luxury apartments in Kolkata at one of the best locations in the city. Morya depicts the perfect image of a modern home with well-planned, super spacious apartments with incredible specifications. It also consists of best in class amenities and facilities to transform your ordinary lifestyle to an extraordinary one. Hence, here are the 5 reasons why it is worth buying a luxury flat in Kolkata under Morya by Sugam Homes.
Why is it Worthwhile to Invest in Morya, Kolkata?
Fine Spaces Where You Can Dwell Well
The very first reason to check out Morya, Kolkata is their exquisite apartments. After all, we will spend most of our time in our apartments, right? These future-ready flats in Tollygunge are extremely elegant and comfortable, to say the least. The apartments reflect a smart structural layout backed by quality fixtures and fittings. With apartments ranging from 3BHK to 4BHK, choose your ideal home as per your requirement. As an added advantage, these are AC, Vastu compliant apartments defined by the lush, green view of the Tolly Club Golf Course from your balcony.
Clubhouse with Excellent Features
At Morya, Kolkata, discover a wide range of amenities and facilities for a convenient lifestyle at your doorstep. A modern residential project is incomplete without a contemporary set of facilities and amenities. Hence, to live up to the expectations of future residents, Sugam Homes has made sure to incorporate Morya with amenities and facilities such as-
Indoor games room
Cafeteria
Jogging Track
Luxurious Swimming Pool
Mini Theatre
Swimming pool
Banquet Hall
Library
Gym & Spa
Exercising & Yoga space
Pleasant Walkway
Enjoy the Greenery!
This new residential project in South Kolkata, apart from modern features, also has the right amount of greenery. Get access to 80% open space with a lush green landscaped garden and a natural water body to ease your senses. It is also an IGBC certified project to foster sustainable home building standards, thereby protecting the natural resources without utilising them needlessly.
The Perfect Address
With future-ready flats in Tollygunge, your day to day travelling woes will come to an end. Morya, Kolkata is well connected by buses of various routes, autos, tram, railways, cabs and metro links. Also, its closeness to the major commercial facilities will help you meet your day to day requirements with ease.
The Exciting Lockdown Offer
Sugam Homes is giving exciting offers in Morya, Kolkata. Now, book a luxury apartment in Kolkata with a token amount of 21,000/- which is refundable upon on-site visit after the lockdown. Additionally, get access to various surprises with booking an apartment here.
These are the major reasons to book your ideal apartment at Morya, Kolkata. Also, if you are hesitant about buying a new home in such times of uncertainties, then be sure of the fact that this is the best time to buy a new home. While the developers are giving incredible discounts and offers on their projects, RBI has taken the step to reduce the home loan interest rate, thereby lowering the EMI. Thus, without any further waiting, book your dream home at Morya to live a royal lifestyle unlike anywhere else.